Linus Torvalds ha acaba de anunciar el lanzamiento de Linux 5.13:
Así que tuvimos una semana bastante tranquila desde rc7, y no veo razón para retrasar la 5.13. El shortlog de la semana es pequeño, con solo 88 confirmaciones sin fusión (y algunas de ellas son solo reversiones). Es una combinación bastante aleatoria de arreglos, y siendo tan pequeño, sugeriría que las personas escaneen el shortlog adjunto para ver qué sucedió.

Por supuesto, si la última semana fue pequeña y tranquila, 5.13 en general es bastante grande. De hecho, es una de las versiones 5.x más grandes, con más de 16k confirmaciones (más de 17k si cuentas las fusiones), de más de 2k desarrolladores. Pero es un tipo de cosa «grande en todas partes», no algo en particular que se destaque como particularmente inusual. Parte del tamaño adicional podría deberse a que 5.12 tuvo esa semana extra de rc.

Y con 5.13 fuera de la puerta, eso obviamente significa que la ventana de fusión para 5.14 comenzará mañana. Ya tengo algunas solicitudes de extracción pendientes, pero como de costumbre, le pediría a la gente que le dé al 5.13 final al menos una prueba rápida antes de pasar a las nuevas y emocionantes cosas pendientes …

Linus
La versión anterior, Linux 5.12, soporte agregado para el hipervisor ACRN diseñado para IoT & amp; dispositivos integrados, Playstation DualSense & Los controladores de juegos de Nintendo 64, así como los cartuchos de datos de Nintendo 64, implementaron una administración dinámica de energía térmica a través de un subsistema que permite limitar el uso de energía de grupos de dispositivos para cumplir con las restricciones térmicas, y despedirse del O-profile, reemplazado por eventos de rendimiento, entre muchos otros cambios.
Algunos cambios notables para Linux 5.13 incluyen:
Trabajo preparatorio para admitir el procesador Apple M1
El módulo de seguridad Landlock se fusionó después de 34 revisiones . «El objetivo de Landlock es permitir restringir los derechos ambientales (por ejemplo, el acceso al sistema de archivos global) para un conjunto de procesos. Debido a que Landlock es un LSM apilable, hace posible crear cajas de arena de seguridad seguras como nuevas capas de seguridad además del sistema existente -controles de acceso amplios «. Visite landlock.io para obtener más detalles.
Integridad del flujo de control para el kernel. Otra mejora de seguridad en la que «el compilador inyecta una verificación en tiempo de ejecución antes de cada llamada de función indirecta para asegurarse de que el objetivo sea una función válida con el tipo estático correcto. Esto restringe los posibles objetivos de la llamada y dificulta que un atacante explote los errores que permiten la modificación de punteros de función almacenados «. Consulte este artículo de LWN para obtener más información.
Compatibilidad con chips gráficos AMD e Intel entrantes
Armar cambios en Linux 5.13
Además del soporte preliminar para Apple M1 SoC, hubo muchos cambios relacionados con Arm como de costumbre:
Allwinner

Allwinner V3s – Sigma-delta modulation on audio PLL
New secondary interrupt controller binding to support the wake-up
Allwinner H6- Use the RSB bus instead of I2C for the PMIC
HDMI support for the BananaPi M2-Zero
New device – Topwise A721 Tablet (Allwinner A10)

Rockchip

Support for the Rockchip RK3568/RK3566 pin controller
Support for the clock controller on the new Rockchip rk3568
Some cleanups for rk3399 modularization
Ethernet – Add Rockchip DWMAC support
New board – NanoPi R4S board (RK3399)

Amlogic
Samsung

Clock driver – Clean up of redundant dev_err() calls after dev_ioremap_resource(); fix for the clk-exynos7 driver (part of upcoming Galaxy S6 device support)
DTS ARM changes for Linux 5.13

Configure battery charger and front camera on GT-I9100 phone.
Fix in several boards the Maxim PMIC/MUIC/fuel gauge interrupt flags
to match real type of interrupt coming from the device.
Correct DTS with dtschema. This brings back the commit adding input
clock to CMU in Exynos4412 Odroid which was reverted some time ago
due to unsupported deferred probes (now supported and tested).

DTS ARM64 changes – Cleanups

Qualcomm

Added Qualcomm SC7280 Laptop SoC following the SC7180 (Snapdragon
7c) used in some Chromebooks and Windows laptops, and corresponding reference board
PMIC – Support for PM8350, PM8350B, PM8350C, PMK8350, PMR735A and PMR735B in the Qualcomm PMIC GPIO driver.
Improved detection for SCM calling conventions
Support for OEM specific wifi firmware path
PHY driver

usb3-dp phy for Qualcomm SM8250
USB phy for Qualcomm SC7280

ARM64 DT updates

Extends the initial SM8350 description merged in v5.12 with
CPUfreq, SMMU, UFS, RPMHPD, SPMI, USB and remoteproc support. Adds definitions for the 6 PMICs found on the MTP and introduces the new SM8350 Hardware Development Kit (HDK).
SDM845 gains the camera-related nodes and some cleanups.
Added RPMh regulators, coresight, AOSS QMP, ipcc, llcc for the
SC7280.
Adds interconnect, PRNG and thermal pieces to SM8350.
SM8150 gains iommu settings and the remaining I2C controllers
SM8250 – Clean-ups, migrates SPI0 to use GPIO for chip select, Venus and the QMP PHY updated to include the DP portion.
Qualcomm SC8180 – Support for ACPI probing
Enabled sound support on the (SC7280) Trogdor device family.
Added the GIC hypervisor registers & interrupt for when Linux
is booted in EL2 on MSM8916.
Added Bluetooth support on the Samsung Galaxy S5, corrects the mount matrix for the IMU on Nexus 5 and corrects the fuel gauge irq trigger for the two devices

ARM64 defconfig updates

Enable the SM8350 TLMM and GCC drivers, needed to boot the
platform
Enable all the hardware support currently available for the
Qualcomm SDX55 platform in the qcom_defconfig. Due to (current) size
limitations these changes are not done in the multi-platform config

New devices & boards

Qualcomm X55 based Telit FN980 TLB SoM, Thundercomm TurboX T55 SoM
OnePlus 5/5T phones based on Qualcomm MSM8998:

MediaTek

Pinctrl driver – Support for Mediatek MT8195.
ASoC – Mediatek MT6358 accessory detection
Clock driver – «Proper» clk driver for Mediatek MT7621 SoCs
PHY – Mediatek DSI and HDMI PHY updates
Memory controller fixes
Mediatek DRM Next for Linux 5.13

Fine-tune the line time for EOTp.
Add support mt8192 dpi.
Make crtc config-updating atomic.
Don't support HDMI connector creation.

New boards & devices – Mediatek MT8183 powered Chromebooks: Lenovo 10e, Acer Spin 311, Asus FlipCM3, Asus Detachable CM3; Mediatek MT8516/MT8183 based OLogic Pumpkin Board

Other new Arm hardware platforms and SoCs

ASpeed – AST2500 BMC found on ASRock E3C246D4I Xeon server board
Broadcom – BCM4908 based TP-Link Archer C2300 V1 router
MStar – SSD202D based M5Stack UnitV2 camera
Marvell – Armada 38x based ATL-x530 ethernet switch
NXP

reMarkable Tablet (NXP i.MX 7)
Kontron pitx-imx8m, Engicam i.Core MX8M Mini based on NXP i.MX 8M
i.MX8QuadMax SoC, and NXP i.MX8QuadMax Multisensory Enablement Kit

Nuvoton – NPCM730 Quanta GBS BMC
STMicro

STM32H750 Cortex-M7 microcontroller (MMU-less), ART-Pi board designed for RT-Thread RTOS
STM32MP1 hardware: Engicam MicroGEA STM32MP1 MicroDev 2.0 and SOM, EDIMM2.2 Starter Kit, Carrier, SOM

Texas Instruments
Actualizaciones de Linux 5.13 para la arquitectura MIPS
Solo algunos cambios para MIPS esta vez:
Removed get_fs/set_fs
Removed broken/unmaintained MIPS KVM trap and emulate support
Added support for Loongson-2K1000
Fixes and cleanups
Registro de cambios de RISC-V para Linux 5.13
Support for the memtest= kernel command-line argument.
Support for building the kernel with FORTIFY_SOURCE.
Support for generic clockevent broadcasts.
Support for the buildtar build target.
Some build system cleanups to pass more LLVM-friendly arguments.
Support for kprobes.
A rearranged kernel memory map, the first part of supporting sv48 systems.
Improvements to kexec, along with support for kdump and crash kernels.
An alternatives-based errata framework, along with support for handling a pair of errata that manifest on some SiFive designs (including the HiFive Unmatched).
Support for XIP.
A device tree for the Microchip PolarFire ICICLE SoC and associated dev board.
También puede leer el registro de cambios de Linux 5.13 completo solo con comentarios, generado con el comando git log v5.12..v5.13 --stat. Alternativamente, sitio web KernelNewbies pronto debería tener un registro de cambios detallado de Linux 5.13.
Traducido del artículo en inglés «Linux 5.13 Release – Notable changes, Arm, MIPS and RISC-V architectures«.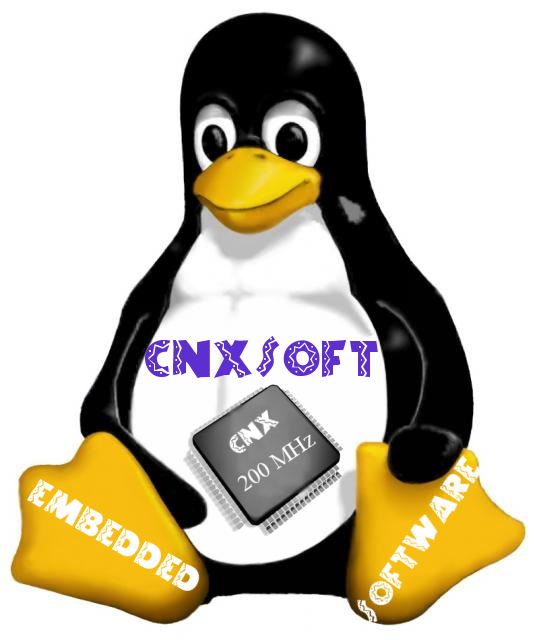 Publicaciones traducidas automáticamente